Lamborghini Number Plates
Born from the mind of a tractor builder and his rivalry with Ferrari, Lamborghini embodies the exotic side of all supercars. Not only are Lamborghini's notoriously difficult to put a standard number plate on, but they are crying out for an exotic number plate to match the Lamborghini style.
The Aventador was the first set of signature number plates produced with a fully shaped front and rear number plate. It was also the first front number plate we produced with a bend to fit the nose of the car. Fourdot has been producing shaped number plates for Lamborghini customers and dealerships alike since 2013. So much so, Lamborghini number plates have become synonymous with the Fourdot brand.
The Fourdot Lamborghini number plate range has grown to include everything from the Huracan, Urus to the very special STO and SVJ models. Some wear our more dynamic plates such as the boomerang front number plate used only on the Aventador S and SVJ.
If you need any help configuring your Lamborghini plates or would like something custom for your raging bull please don't hesitate to call or email us with your request.
Lamborghini Aventador Rear Plate
Lamborghini Huracan STO Rear Plate
LAMBORGHINI
NUMBER PLATE LIBRARY
We are always updating our library and need cars to scan in order to create our unique shapes. Take a look at our technology page to see how we create each and every plate.  If your car is not featured below, send us an email with your car details and we will be in touch.


Please Note: This is a bent front plate.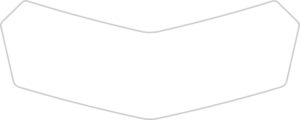 Please Note: This is a bent front plate.




Please note that the Huracan STO has two rear plate options for you to chose from.
Please note: this plate comes in a small or large option so please specify when placing your order.

This plate is suitable for all variations of Gallardo models from 2004 – 2014.  
Have questions? Call us on 020 8387 1515
SIGNATURE
NUMBER PLATE RANGE
Shaped to fit the curves of your car.
CLASSIC
NUMBER PLATE RANGE
Universal shape to fit all cars
The smallest UK legal number plates
What's included in the box?
Opening your number plates should be just as special as putting them on your car. To see exactly what you receive in the package take a look at the image below.
Have a question? Call us on 020 8387 1515