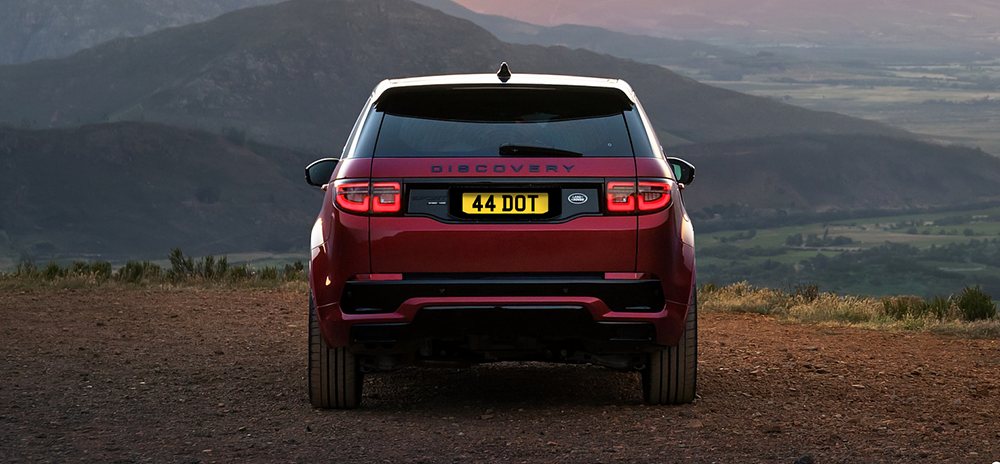 The Land Rover has come a long way since its humble beginnings in the 1970's and is now one of the most highly sought after luxury SUV's in the world. Land Rover's are no stranger to shaped number plates, with the brand almost single handedly standardising the idea of having a larger than usual number plate to fit the oversized recess of the vehicle. It was only natural that the brand was also one of the first to utilise shaped plates especially on the Range Rover and Discovery.
The Range Rover Sport has not only been a storming success for Land Rover, but they have also been one of the top selling Signature number plates for Fourdot. Land Rovers have traditionally always had distinctive number plate recesses that have cried out for perfectly shaped number plates. From SVR's to the new controversial Discovery 5, Fourdot have designed complimentary number plates that suit the size and stature of Land Rovers.
We can custom design plates for your Land Rover, if you need some help just give us a call or drop us an email. All our number plates come gift boxed which you can check out at the bottom of this page
Land ROVER
NUMBER PLATE LIBRARY
We are always updating our library and need cars to scan in order to create our unique shapes. Take a look at our technology page to see how we create each and every plate. If your car is not featured below, send us an email with your car details and we will be in touch.

Please note: split tail and non-split tail options available on configurator.

Have questions? Call us on 020 8387 1515
SIGNATURE
NUMBER PLATE RANGE
Shaped to fit the curves of your car
The smallest legal UK number plates
CLASSIC
Number Plate RANGE
Universal shape to fit all cars
What's included in the box?
Opening your number plates should be just as special as putting them on your car. To see exactly what you receive in the package take a look at the image below.